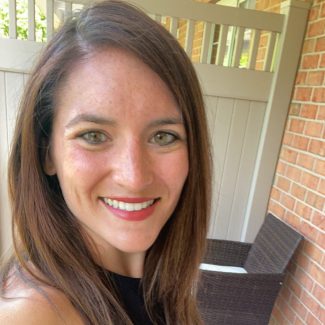 Jennifer Faber, founder of Enerjenic Fitness, LLC is a National Academy of Sports Medicine (NASM) Certified Personal Trainer and Athletics, Fitness Association of America (AFAA) Group Fitness Instructor, Mad Dogg Spinning Instructor, Certified TRX Instructor, and Certified Aqua Instructor. Jennifer has a Bachelor's Degree in Healthcare Administration and a degree in music studies from Brandeis University as well as a Master of Public Administration degree with a concentration in healthcare from Long Island University. She started her career in the fitness field as a group fitness instructor for kickboxing, bootcamp, and strength classes in 2018 and started her personal training career at Healthtrax Fitness & Wellness in August 2019.
Jen grew up in Woodmere, NY and currently lives in Roslyn. She currently trains in the Garden City, Mineola, Westbury, and Roslyn area as well as parts of Queens.
Jennifer is also a Licensed Nursing Home Administrator in the state of New York, and prior to pursuing her love of fitness, she worked in the healthcare field for 10 years after college. She was the Administrator at The Amsterdam at Harborside Nursing Home and Assisted Living for 2.5 years and then left to become the Executive Director of Sunrise Senior Living in East Meadow. Due to her many years of experience in the long term care field, Jen has continued to work with the senior population in the fitness field as well, with a passion to bring exercise and movement into their lives.
To learn more about her story and how Enerjenic Fitness developed, continue to read here.